Modern websites (digital marketing optimized) with high visitors ranking succeed with their marketing objectives through tracking of visitors (henceforth users) behaviors on their websites. In most cases, these websites perform users tracking without obtaining users consent and in cases where they do, users may not fully understand the implications of their actions (why and what are being tracked). 
In this article, I will present key drivers of web analytics visitors tracking, what's being tracked, how it's tracked, what users need to know, and what should organizations do. The objective is to create both users and organizational awareness on web analytics tracking with users' consent.
What is web analytics tracking?
As websites strive to become more engaging, marketing and content publishers keep their eyes only on the ultimate (high search engine ranking and lead generation).  Thus, these companies perform all the relevant web analytics data collection and analysis techniques, such as; visitors engagement, segmentation, retention, new niche, age group, social groups, web behavior, website journey, search behavior, gender, interest, location, race, and ethnic group.
The key to obtaining web analytics tracking data is the use of a cookie; a small object stored on user's device with the intended purpose of tracking user's behavior on a specific website to enable a better user experience and user engagement (possible conversion to a profitable client).  A better user experience would imply, suggesting and displaying possible next actions and links that might best serve a user.
What are cookies?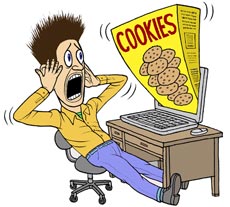 A Cookie is a text file that holds website's tracking information created by and for a specific website and stored on a user's device.  In addition to web analytic tracking information, cookies may also hold application information for authentication or transaction status such as shopping cart; this extra application data is relevant for a stable operation of the website.
However, cookies for web analytic tracking may originate from third-party (different tool, e.g Google Analytics or Webtrends, Ads Services). The placement of these sort of cookies on a  user's device requires user's informed consent. Users need to know and understand what's being tracked and the purposed for the intended tracking prior to any web analytic tracking operation.
Why should organizations request an informed consent considering nonacceptance by users would affect both the user's experience and the eventual analytics data?
First, it's ethical to ensure website users understand the implication of their actions on a website and the depth of tracking. Reputable organizations should consider this a responsible option(ethical web analytic tracking) and an important differentiating feature from other organizations including the extremely unethical websites involved in phishing and spyware tracking.
Secondly, The Privacy and Electronic Communications (EC Directive) Regulations 2003 (amended 2009 – 2009/136/EC) is setting the standards within the European Community. The regulation warrants organizations to inform users on their use of cookies–prior informed consent. The UK Information Commission Office states:
Steps organizations may take to implement a cookie compliant websites involve the following but are not limited to these:
Have a privacy /cookie policy information page: the page should clearly detail information on all cookies used on a website and should clearly explain the purpose of the intended use of each cookie.  If third-party cookies are used, they should also be listed and explained with possible links to the cookie policies of the respective third parties websites

Ensure the privacy /cookie policy page is prominent on the webpage for easy access to users

Implement/provide informed consent notification to users on initial visit of the site prior to any web analytic tracking:

Implementation of cookie policy may vary across websites as long as cookie notification is prominent and seen prior to interacting with the website.
Below are a few example implementations.
Implicit (Implied) Informed Consent
User's interaction with the site implies approved usage of cookies for web analytics. 
A version on novartis.com:
This website intends to use cookies to improve the site and your experience. By continuing to browse the site you are agreeing to accept our use of cookies. If you require further information and/or do not wish to have cookies placed when using the site, visit About Cookies page.
A version on credit-suisse.com
We use cookies to provide a user-friendly experience. By continuing to browse this site, you give consent for cookies to be used. To find out more how to set your own preferences please read our Cookie Policy.
Explicit (Express) Informed Consent
User has options to accept and possibly reject.
This option creates a cookie, prior to obtaining and informed consent, however, it makes it clearly visible and provides the user the option to opt-out or opt-in.
The implementation of cookie banner notification on websites has created a new challenge to users. Users find the banners annoying particularly when they appear on each website they visited.
According to a BBC (January 11, 2017) report, the EU regulatory body is working on a proposal to eliminate the "annoying" cookie banners. The option will enable users to set cookie preference directly on the browser, such that non-compliant tracking websites will be automatically blocked. This option has drawn criticism from advertising and lead generation organizations whose business model depends on the information stored within cookies.
Note that the regulations, implementations, and other compliance requirements may vary across nations.  Organizations should consult their legal/compliance department for guidance.  However,  irrespective of the local regulatory requirements, organizations that take the step to education their websites users may be seen as reputable and trusted.
Never miss an update by following us and subscribing to our monthly newsletter!
Dr. Carlson is certified in Enterprise Content Management, Information Professional, Scrum Master and Project Management Professional with profound technical and business skills. He serves as advisory in business and IT engagements leveraging on best practices to facilitate alignment of enterprise content management solutions to organizational strategic goals.
Latest posts by Carlson Ngwa (see all)
Summary
Article Name
Web Analytics Visitors Tracking: the ethical and privacy implications
Description
Web Analytics Visitors Tracking; ethical and privacy implications for users and organizations. The need for an informed user consent and tracking reasons.
Author
Publisher Name
Publisher Logo